C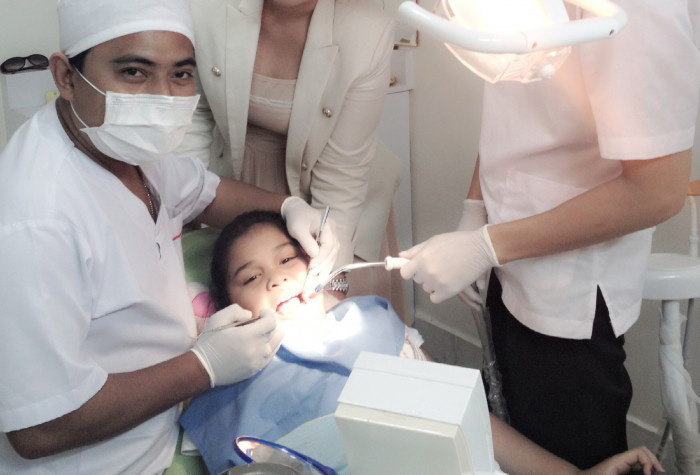 Khuy Makara Dental of Cambodia is a family-oriented
practice that uses the latest technology and techniques to maximize patient
convenience, comfort and satisfaction. This commitment means we are equipped to
deliver every service you and your family may need from restorative to reconstructive,
periodontal and cosmetic dentistry. This comprehensive approach is also supported by
our strong investment in the latest pain management and equipment sterilization technology.
Our goal is to make every visit to our cheery offices as pleasant and informative as
possible. We offer educational videos for those wishing to raise their level of understanding of
the current state of dentistry.
Everything we do at Khuy Makara Dental is geared to gaining your complete satisfaction.
We call it practicing "The Art of the Smile.


LIKE US ON FACEBOOK

CONTACT US
Address: No. 520-522, Kampuchea Krom Blvd (128), Phnom Penh.
Tel: +(855)12 664 470 / +(855)16 664 470 +(855)16 933 484 / +(855) 77 349 400
Email: info@khuymakaradentalclinic.com
Website: www.khuymakaradentalclinic.com
Khuy Makara Dental Clinic
Khuy Makara Dental Clinic
 Address:  520-522, Kampuchea Krom Blvd (128),  Phnom Penh.
Tel: 077 349 400
E-mail: info@khuymakaradentalclinic.com 
Website: www.khuymakaradentalclinic.com  

COUNTER VISITORS
| | |
| --- | --- |
| Visitor | 00087169 |
| Online | 1 |
| Today | 33 |
| Yesterday | 26 |
| This Week | 33 |
| This Month | 515 |